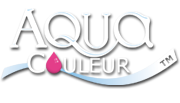 About AQUAcouleur
Dynamic and entrepreneurial, AQUAcouleur imagines, creates and sells products which make life easier and more enjoyable for many pool users. An offspring of the 'GACHES' company, AQUAcouleur is a small yet growing international company. Progressing at its present rate it will soon have its products in over 200 countries.
Our aims
Environmentally friendly - We actively take into account questions concerning safety and the environment. Customer satisfaction - Products of superior quality - outstanding service. Guaranteed growth - We would like to actively take part in our client's development helping them hand in hand.
Today we have more than 10,000 loyal customers world-wide.
The AQUAcouleur TEAM
Meet the managers of AQUAcouleur
Alain CAVE
Co-founder of AQUAcouleur and product inventor
Jean-Luc MATEILLE
Co-founder of AQUAcouleur
PIERRE GACHES
Director of GACHES CHIMIE
Laurent AZAM
Official of GACHES CHIMIE SPECIALITE, activity water treatment, pools