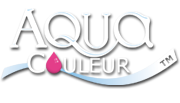 We are at your service to answer any questions you may have and to help you in your research.

Do you have any questions or comments on one of our products?
Help us to reply as quickly and as precisely as possible by giving us as much information as you can.
We hope that you can appreciate that sponsoring, partnership or advertising requests can not be dealt with by mail.
Contact
:
Tél : 33 (0)5 61 31 64 13
Fax : 33 (0)5 61 40 98 63
Email :
ThibaudPiscines@gaches.com